ROGER MALINA
Professor Roger Malina, Arts and Technology Distinguished Chair, University of Texas at Dallas
---
Roger F. Malina is a Professor of Physics and Distinguished Professor of Art and Technology, at the University of Texas at Dallas.
Malina is also a publisher and editor in the new emerging research fields that connect the sciences and engineering to the arts, design and humanities. Since 1982 he has served as Executive Editor of the Leonardo Publications at MIT Press. He founded, and serves on the board of two non-profit organisations, ISAST in San Francisco and OLATS in Paris, which advocate and document the work of artists involved in contemporary science and technology.
In 2013 he also founded the ArtSciLab in the School of Arts, Technology and Emerging Communication (ATEC) Program at UT Dallas (artscilab.utdallas.edu ). This trans-disciplinary research lab hosts projects which involve in depth collaboration between artists and scientists; the aim of the lab is to carry out research which results in art works, scientific data analysis tools, a technology testbed. In addition the lab develops education activities involving the integration of the arts, design and humanities in science, technology, education and mathematics (STEAM). The Lab also hosts the ATEC Leonardo Initiatives project in collaboration with the International Society for the Arts, Sciences and Technology in San Francisco, the Observatoire Leonardo des Arts et Technosciences in Paris and MIT Press; through the Experimental Publishing and Knowledge Curation project the Initiative develops innovation in scholarly publishing. With MITPress, a new experimental aggregation platform for the arts and science technology field has been opened: arteca.mit.edu
In 2012-2013 Roger Malina chaired the US National Science Foundation funded study : Steps to an Ecology of Networked Knowledge and Innovation: Enabling new forms of collaboration among sciences, engineering, arts, and design which identified key mechanisms for enabling new forms of collaborations between the arts and sciences.
For more information please go to: http://www.utdallas.edu/atec/malina/
HANS BJELKHAGEN
Professor Hans I Bjelkhagen, Hansholo Consulting Ltd, North Wales, UK
---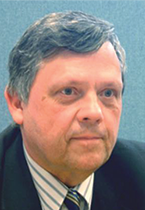 Professor Hans I Bjelkhagen, Director and Adviser, Bowater Holographic Research, Consultant, Hansholo Consulting Ltd and Professor Emeritus of Interferential Imaging Sciences, at Glyndŵr University, Centre for Modern Optics (CMO), located in North Wales, UK, was awarded his Doctoral Degree in 1978 by the Royal Institute of Technology in Stockholm, Sweden.
Over the last fifteen years Bjelkhagen has received much international recognition for his work in the field of colour holography and holographic recording materials. He has specialised in recording Denisyuk-type colour holograms. He has researched and improved Lippmann photography over a period of many years.
In 1983 Bjelkhagen joined CERN in Geneva, Switzerland, where he was involved in the development of bubble chamber holography. A year later he participated in an international team project, recording holograms in the 15-foot bubble chamber at Fermilab in Batavia, IL, USA. Between 1985 and 1991 he was employed at Northwestern University, in Illinois, USA, working on medical applications of holography.
In 1997 Bjelkhagen was invited by Professor Nick Phillips to join him at CMO at De Montfort University, Leicester, England. In 2004 CMO moved to the then newly established OpTIC in Wales. In addition to scientific applications Bjelkhagen is a well-known holographer who has recorded many holograms for 3D display purposes. From his early years in the field he has been involved in large-format, high-quality display holography, using both pulsed and cw lasers. He has recorded many unique art objects, such as, for example, the Swedish Coronation Crown of Erik XIV (the crown dates back to 1561), or the Chinese Flying Horse from Kansu (from 100 A.D.). Bjelkhagen has worked with a number of famous artists, for example, Carl Fredrik Reuterswärd, creating holograms exhibited in many art museums and galleries around the world.
Bjelkhagen has also used pulsed holography to record a number of holographic portraits. In 1989 he recorded a portrait of the inventor of single-beam reflection holography, Yuri Denisyuk. The most famous person recorded by Bjelkhagen was President Ronald Reagan. His portrait was recorded on 24 May 1991. This was the first and, so far, the only holographic portrait recorded of an American President. A copy of this holographic portrait is held in The National Portrait Gallery of the Smithsonian Institution in Washington DC.
Bjelkhagen has published over 100 papers in refereed journals and conference proceedings, and holds 14 international patents. He has published three books: Silver-Halide Recording Materials for Holography and Their Processing by Springer and with David Brotherton-Ratcliffe as co-author: Ultra-Realistic Imaging, Advanced Techniques in Analogue and Digital Colour Holography by CRC Press, Taylor & Francis Group, 2013 and Holography and Philately – Postage Stamps with Holograms by Xlibris, 2014.
He is a member of the Optical Society of America (OSA) and a fellow of the International Society for Optical Engineering (SPIE). He is the Chairman of SPIE's PhotonicsWest Practical Holography Conference and the SPIE's Holography Technical Group. He is an Accredited Senior Imaging Scientist and Fellow of The Royal Photographic Society (RPS) as well as Chairman of the RPS 3D Imaging & Holography Group. In 2001 he received the RPS SAXBY AWARD for his work in holography and in 2011 the DENISYUK MEDAL, from the D.S. Rozhdestvensky Optical Society, Russia.
For more information please go to: www.hansholo.com
STANISLOVAS ZACHAROVAS
Dr. Stanislovas (Stas) Zacharovas, Executive director, Chief researcher, Geola, Lithuania
---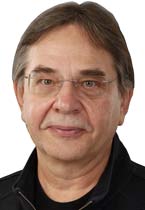 Wrote (with Graham Saxby) holographers bible – "Practical Holography, Fourth Edition".
Joined Geola in 1998, is there now executive director and chief researcher. From 2014 – expert for innovative projects evaluation at Lithuanian Agency for Science, Innovation and Technology. Coauthor of more than 30 articles and 8 patents.
In 2013 produced first directly printed master-original hologram on photoresist for embossed holography needs containing full colour deep 3D images.
Born in 1961. Graduated at Vilnius Pedagogical Institute in 1982, PhD in Semiconductors physics photoconductivity in 1990 at Vilnius State University.
First class helmsman, author of texts for three Lithuanian rock band albums.
For more information please go to: http://geola.com/staff-member/dr-stanislovas-stas-zacharovas/
MARTIN RICHARDSON
Professor Martin Richardson, Institute of Creative Technologies (IOCT), De Montfort University, Leicester, UK
---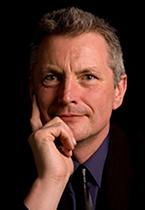 Martin Richardson is regarded as an imaging pioneer and one of the first British artists to adopt holography as his principal means of expression.
He gained the world's first PhD in display holography from The Royal College of Art in 1988.
In 2011 he was honoured to receive The Royal Photographic Society 'Saxby Medal' in recognition of his sustained pioneering contributions to the science and technology of holographic imaging and to the physical understanding of its materials and applications. Other awards include The Shearwater Award and The UK Millennium Fellowship Award for his work with holography.
He is currently Professor of Modern Holography at De Montfort University, Leicester, UK, where he leads a team of researchers in The Imaging and Displays Research Group, Faculty of Technology. His current research focuses on advanced holographic solutions for ultra-realistic 3-D display allied to industry.
Martin Richardson has made holograms of many famous people, including film directors Martin Scorsese and Alan Parker. His work was also involved with the rock star David Bowie, for a project using 3-D promotional material for the album 'Hours'.
One of the several books that Martin J. Richardson wrote was, 'The Prime Illusion: Modern Holography In The New Age Of Digital Media', 2006, and during the ISDH2018 will be launched its Portuguese Publication: "A Ilusão Perfeita: Holografia Moderna na Nova Era dos Meios Digitais", Coimbra University Press, Portugal.
For more information please go to: www.martin-richardson.com
YVES GENTET

Dr. Yves Gentet, laser physicist, engineer, expert in holography Ultimate holography, Bordeaux, France
---
Born in 1965, he built his first holographic laboratory when he was still a student in his engineering schools. He then worked on the holographic Head Up display system of the french military aircraft "Rafale" and other holographic military product . He developed for these applications an optical software including holographic elements . From 1992, he built his own laboratory and started a new manufacturing process of color holograms, adjusting a very fine grains emulsion "Ultimate", which combines a very high sensitivity and resolution. With this material, numberous color holograms have then been manufactured, many exhibitions worldwide done, and several complex systems using this material developed.
The Ultimate material is actualy used by about 200 users worldwide (schools, universities, artists, hobbyists, companies…) for display, interferometry, Hoe's, mastering for photopolymer applications.
Profile: Display holography and its applications including
-color holography, pulse holography;
– holographic recording media and processing;
– manufacturer of systems and instruments for holography: mobile color camera, holoprinters, mobile studio portraiture system….
Publications, reports, awards:
Several articles in scientific journals. More than 10 reports on national and international scientific conferences, patents.
2 IHMA awards, Denisyuk Medal (2015) and other awards for inovation.
For more information please go to: www.ultimate-holography.com
ALKIS LEMBESSIS
Alkis Lembessis, Director, Hellenic Institute of Holography  (HiH), Athens, Greece
---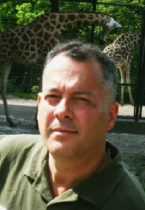 Alkis Lembessis, born in Athens in 1958, graduated with an Honours degree in Economics from Piraeus University in Greece followed by post-graduate studies towards a Master's of Science degree in Energy Economics from the University of Surrey in Guildford UK.
For short or longer periods, he has worked and lived in several countries such as Hungary, Norway, Sweden, Canada, Belgium, and Holland. Today, he is based in Athens, Greece though an increasing part of his time is spent in the Russian Federation where his business endeavours require his presence.
He has worked for five years in the function of the Greek Director of the British-Hellenic Chamber of Commerce in Athens until 1992 when he ventured in private business, first with CAVOMIT-the hot-stamping equipment manufacturer-and since 1999 with TAURUS SecureSolutionS, through which he has been involved in every major brand and document protection holographic project in Greece as well as in some international programs of special interest.
His acquaintance with holography dates back to 1986 when he founded the Hellenic Institute of Holography (www.hih.org.gr); it is to this early involvement with Display Holography where his current interests are re-focusing since 2008 for projects related to Cultural Heritage as well as to edutainment through the organization of exhibitions on Optics and Holography.
For more information on his current activities, please go to:  http://www.hih.org.gr
ANDREAS SARAKINOS
Professor Andreas Sarakinos, Hellenic Institute of Holography (HiH), Athens, Greece
---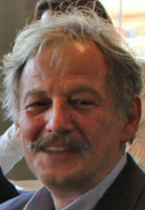 Andreas SARAKINOS acts as Scientific Director of the Hellenic Institute of Holography (HiH). Born in Corfu in 1955 he graduated from the Physics Department of the Physics and Mathematics School of the University of Athens in 1978.
During 1981-1985 he worked in developing and constructing high-power laser subsystems and low noise data acquisition systems for laboratories of the Institute of Theoretical and Physical Chemistry of the National Hellenic Research Foundation.
He has been active in Holography since 1985 following its development over time whilst focusing on research and development in Optical Holography for museum applications. For many years, he operated the only non-academic Holographic Laboratory in Greece.
In 1994 he supervised the development of the digital integral holography system MVH (Multichannel Video Holography) a project funded by the Greek General Secretariat for Research and Development.
He leads the Hellenic Institute of Holography R&D in color holograms recording and display systems (OptoClones™, transportable color holography system Z3RGB and HoloFos illuminating devices).
Sarakinos, using the HiH color holography transportable system, has recorded so far OptoClones™ of museum artifacts in the Byzantine Museum of Thesssaloniki (2013), the Byzantine Museum of Athens (2013), the Faberge Imperial Eggs OptoClones Collection in the Faberge Museum of Saint Petersburg (2015) and the 'Gokhran Collection' of OptoClones™ from the Moscow Kremlin Diamond Fund in Moscow (2017).
In 2015 he was awarded the DENISYUK MEDAL, D.S. Rozhdestvensky Optical Society, Russia , for the implementation of new technologies in the recording of color Denisyuk holograms.
For more information please go to: http://www.hih.org.gr